First-Rate Disinfection Services for Homes in Rock Hill, SC
We are ready to help keep your property safe in the Rock Hill, SC, region from COVID-19 with our cleanup services. Paul Davis carries on to deliver reliable emergency cleaning and restoration services, offering peace of mind and reassurance through this nationwide pandemic.
Protection for Your Home
Here are a few examples of the steps Paul Davis takes to support your safety:
We utilize industry-grade disinfectants: Paul Davis uses highly-effective disinfectants during our cleaning process. We have advanced tools and equipment to eliminate viruses, bacteria, microbial growth and other pathogens.
Take suitable precautions: We understand the gravity of sanitation, and that's why only healthy team members work. Prior to starting a disinfection job, we evaluate the health of our team and those residing in your house so that nobody is put at risk. As well as wearing face masks, our contractors wear shoe covers so that are not tracked into your property.
Educate: The Paul Davis team in Rock Hill provides our customers with current findings and information about protecting their health and keeping their home clean after we have completed our job. All customers may ask questions regarding the virus and we will answer according to the most updated company information.
In order to safeguard you and your loved ones at home, the professionals at Paul Davis are ready to provide you with a sense of safety and a clean property because we are here to help with biological hazards like COVID-19.
We Keep Safe for You
Furthermore, Paul Davis practices expert cleaning practices that are distinguishable from traditional ones. These include:
ULV Fogging: This is a precautionary measure that takes care of walls, floors and other horizontal surfaces.
Fogging with Horizontal Surface Wiping: For surfaces that experience a lot of contact such as desks, door handles, computers, etc.
Fogging with Full Wiping: Industry approved steps for confirmed cases of viral infections. This is a comprehensive cleaning service that applies disinfectants to your space.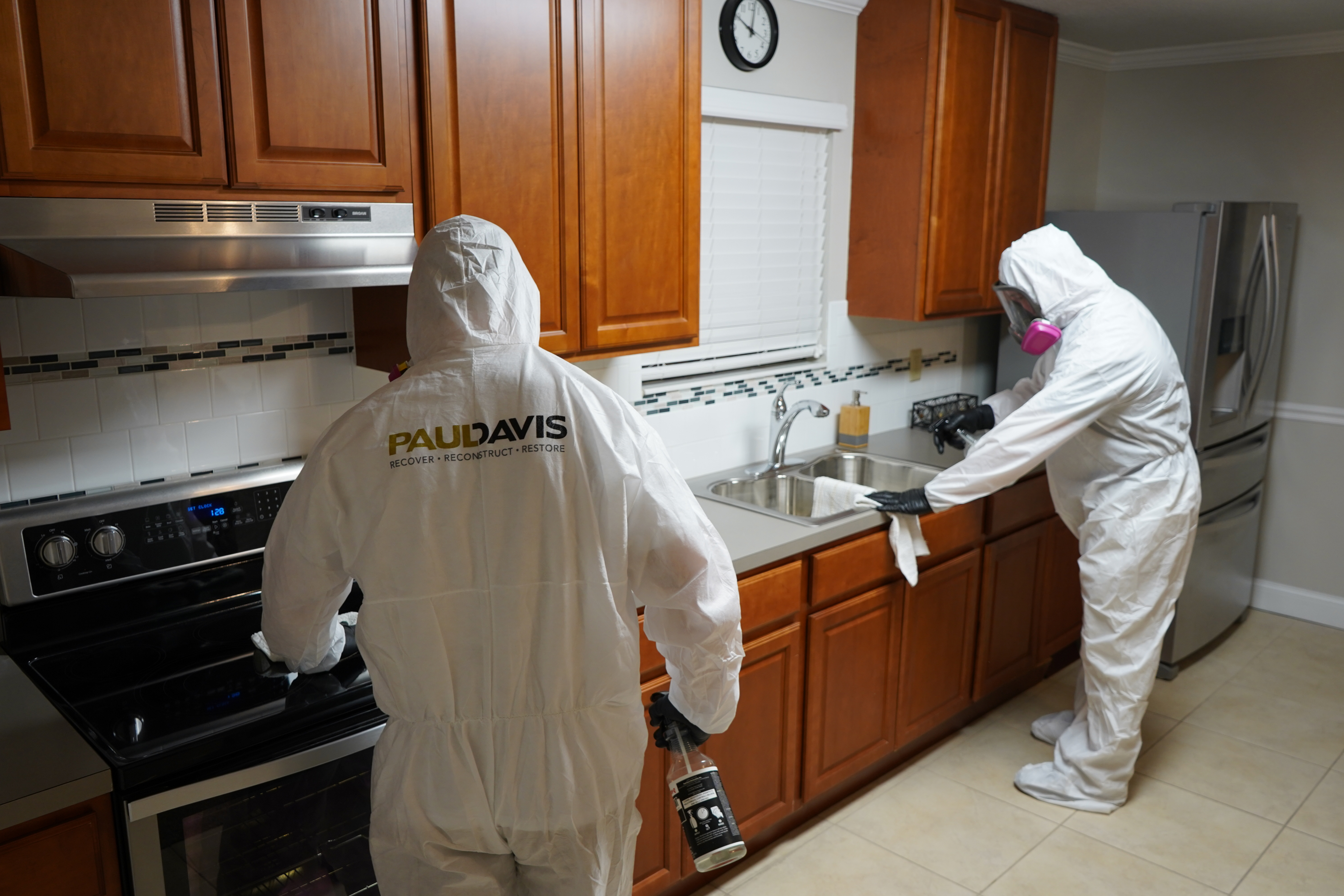 Let's Keep Everyone Safe
If those living in your residence are suffering with cold or flu symptoms, please let us know ahead of time. Paul Davis specializes in cleaning and disinfecting residential properties throughout the Rock Hill, SC, region after they've experienced catastrophes. You can rely on us to eradicate dangerous bacteria and even viruses from every surface in your home.